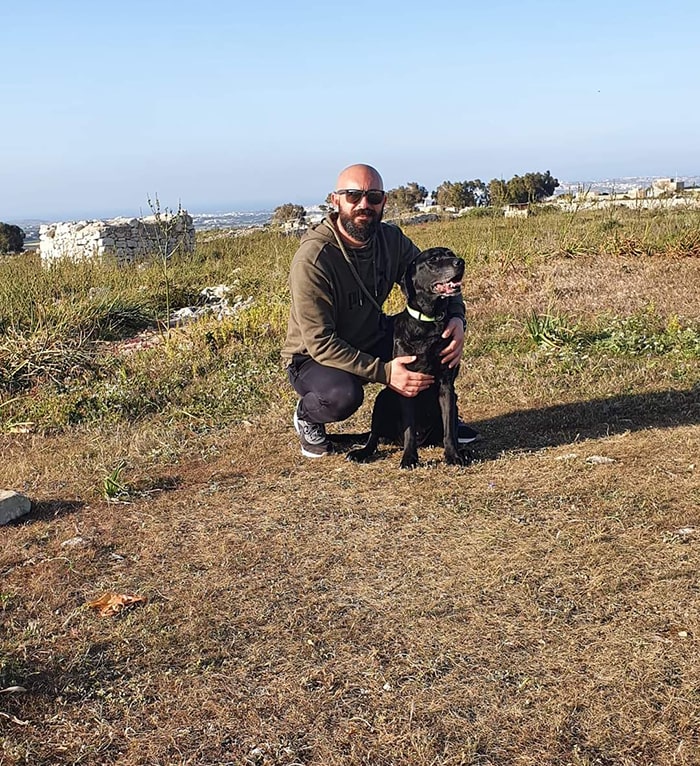 About
Robert Bugeja Dog Training and Behaviour
I have always been passionate about dogs. We started our journey in 2008 when we welcomed our first Labrador retriever. Throughout her early years, we focused on house training, how to be educate dog and also introduce her to obedience levels. Unfortunately in 2022 time has come and we had to put her down at the age of 15 years.
As this was achieved and successfully I went more into dog training in Malta so we got our second Labrador retriever in 2010, Roy. These experiences motivated me to further my studies in Dog training and behaviour in Malta and also I continues my studies with ADTB Academy in the UK.
This lead me to become, a qualified dog trainer here in Malta as along my journey we gain a lot of experience.
Roy and Shiela won various levels of obedience where it comes to dog training in Malta. After a successful journey with Roy, whom sadly passed away in 2013.
In 2023 we welcome our new K9 Qweris Vikar from Czech Republic, a German Shepard Working Lines that he is extremely active dog. Again I will start the Journey to teach him Basics, Advance and good manners so he will be an educate boy.
After my journey and doing this job in my free time as a part time dog trainer in Malta. Then in 2020 it was the time to leave everything behind and focus on my passion as a dog trainer.  I decided to do a step forward, and to start doing this as a professional dog trainer. We lunch our new premises in San Gwann Malta so we can do every thing in one place.