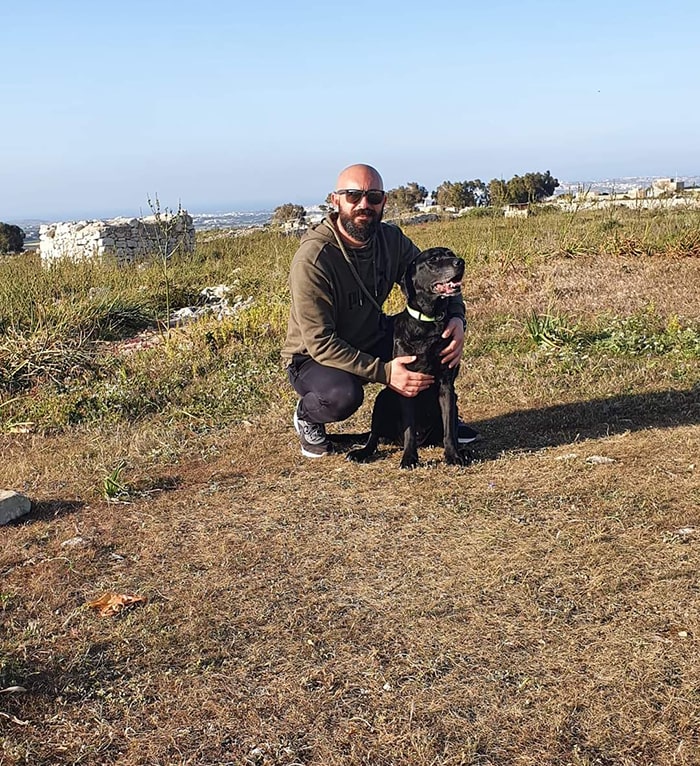 About
Robert Bugeja Dog Training and Behaviour
I have always been passionate about dogs. We started our journey in 2008 when we welcomed our first Labrador retriever. Throughout her early years, we focused on house training, how to be educate dog and also introduce her to obedience levels. Now a days she is retired and she is part of our family.
As this was achieved successfully, we got our second Labrador retriever, Roy. These experiences motivated me to further my studies in Dog training and behavior with ADTB Academy.
This lead me to become, a qualified dog trainer as along my journey we gain a lot of experience.
Roy and Shiela won various levels of obedience. After a successful journey with Roy, whom sadly passed away in 2013.
After my journey and doing this job in my free time. Then in 2020 I decided to do a step forward, and to start doing this a full time job so now i am a professional and qualified dog trainer.